The Murder, She Wrote Wiki is a wiki-based reference on Wikia for the television series "Murder, She Wrote" and "The Law & Harry McGraw"
Welcome to Murder, She Wrote

Murder, She Wrote was a long running Murder Mystery Series which aired on CBS For 12 seasons. During the height of its success it also spawned a spin-off series, The Law & Harry McGraw. The series follows the adventures of the principal character, Jessica Fletcher, as she pens her new books while solving murders around the world. While in early episodes she is considered a nosy busybody she eventually builds a reputation as an outstanding investigator within Law Enforcement circles. For the first 7 seasons Jessica resided in Cabot Cove, however in the eighth season she moved to New York. The series also had a recurring cast, such as Jessica's Nephew Grady Fletcher, and her close friend Dr. Seth Hazlitt.

Featured Article

The Law & Harry McGraw is a spin-off show from the long running mystery series, Murder, She Wrote. The show featured the character of Harry McGraw, played by Jerry Orbach, whom had appeared in a number of Murder, She Wrote episodes prior to this series and would appear again on Murder, She Wrote after the cancellation of The Law & Harry McGraw.

The Character of Harry McGraw had been fairly well developed in three episodes of Murder, She wrote prior to the start of this series. The spirit of his character was continued in this series, he was usually strapped for cash and driving a wrecked car. He often used his Niece EJ as his receptionist and research assistant.

Participate

Contents

We are currently working on 1,242 articles.
Contents (In-Universe)



Contents (Real World)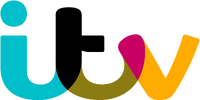 Community content is available under
CC-BY-SA
unless otherwise noted.