We're Getting Mutants in the MCU - The Loop
Play Sound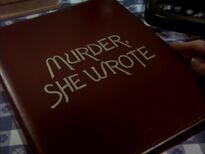 Murder, She Wrote: Season One
Murder, She Wrote: Season Two
Murder, She Wrote: Season Three
Murder, She Wrote: Season Four
Murder, She Wrote: Season Five
Murder, She Wrote: Season Six
Murder, She Wrote: Season Seven
Murder, She Wrote: Season Eight
Murder, She Wrote: Season Nine
Murder, She Wrote: Season Ten
Murder, She Wrote: Season Eleven
Murder, She Wrote: Season Twelve
Episodes:

"Nailed"
"A Quaking in Aspen"
Murder, She Wrote: TV Movies
The Law & Harry McGraw
Novels
Games
DVDs
Production Information
[
]
Production Number:
Aired:
Written By:
Directed By:
INSERT EPISODE SCREENHOT HERE
Created By:
Executive Producers:
Producer
Summary
[
]
Jessica is fired up to find the murderer of her friend's husband, but private detective Charlie Garrett is unwittingly putting out the flames.
Goofs
[
]
Phil Carmichael (Thom Bierdz) has broken into a house and is rummaging through the drawers of the desk. All three drawers are open. The scene cuts to the desk top where he takes out some papers from a folder. When the scene cuts back to the drawers, only the middle one is open and the other two are closed already.
Grant need Pembroke alive, so due to his perjured testimony, the both of them would have sent Lanie to prison & they would be able to split the insurance money, why kill Pembroke when he needed him alive?
Plus, there's this: With him needing Pembroke alive to testify, to split the money with him, why would he need the trial not to continue by killing Pembroke. Remember, with everyone thinking that Grant is dead due to the accident, remember, the dental records wouldn't prove that the man in the car that died, wasn't Grant, because the teeth would have been too damaged to prove that he wasn't Grant, right?
Starring
[
]
Regular Cast
[
]
Angela Lansbury as Jessica Fletcher
Recurring Cast
[
]
Wayne Rogers as Charlie Garrett
Guest Stars
[
]
Wendy Benson-Landes as Gina Sherman (as Wendy Benson)
Victor Bevine as Anthony Pembroke
Thom Bierdz as Phil Carmichael
Tom Everett as Mr. Vernon
Kurt Fuller as Sheriff Milo Pike
Elizabeth Gracen as Sydney Pembrook
Leslie Horan as Nancy Grayson
Deborah Lacey as Olivia Archer
Gerald McRaney as Terry Folger
Leigh Taylor-Young as Lainie Sherman Boswell
Scott Valentine as Darman H. Keene
Episode Chronology
[
]
See Also
[
]
External Links
[
]